All you want to know about... MOTOR INSURANCE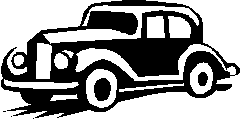 ---
The following article is extracted from:
New Straits Times WEDNESDAY, MAY 30, 2001
Warranty on car repairs
Move to promote better service, professionalism at workshops
By Sarban Singh
KUALA LUMPUR, Tues. - All workshops approved by the General Insurance Association of Malaysia now have to give their customers a six-month warranty on the repair of accident vehicles. This new ruling, which took effect in March, will promote better service and professionalism in the repair trade, association executive director Lim Chia Fook said in a statement today. The workshops referred to are those taking part in GIAM's Approved Repairers Scheme. GIAM is the national trade association of all licensed general insurance companies in the country. It has 55 members.
"This (the new ruling) would be in addition to their fulfilling the current criteria which include having proper premises, facilities and equipment for the repair of accident vehicles and enough qualified personnel for the type and volume of repair jobs that they do," Lim said.
He said the association had received complaints from the public which included over-charging on towing and motor repairs, unreasonable delays in repairs, improper replacement of parts, shoddy workmanship and the unprofessional attitude of some repairers. Lim said another new ruling was that a workshop that had been delisted would be barred from joining the scheme for at least two years. Under the previous selection criteria, a repairer whose workshop was delisted was allowed to reapply to join the scheme.
"This measure will help ensure approved workshops strictly adhere to the standards of service and performance necessary to meet the expectations of their customers," he said.
As of March 2001, there are 668 approved repairers nationwide. Lim said that as the scheme was intended to set minimum standards, insurers had the right to select repairers from the listed ones who meet their service and professional standards. This practice, he said, was not unusual and was similar to employers appointing a panel of doctors for their employees.
He urged the public to get a list of approved repairers appointed by their insurers either from their agents or directly from the insurance company and keep the list in their vehicles for reference. The list, he said, would be useful during an accident as the policyholder would be able to take his car to the nearest approved workshop. By doing so, the policyholder will help his insurer work towards a speedier claims settlement and at the same time, be assured of an industry-accepted standard of repairs and costs.
"If the policyholder is unhappy with the services offered by an approved workshop in relation to an insurance claim, a complaint can be channeled to the insurer for resolution," he said, adding that the policyholder could also approach PIAM for assistance.
Lim said the association was also promoting the implementation of an industry-standard central database on motor spare part prices for use by all sectors of the motor industry to speed up claims estimation and repair process. The database will help repairers, loss adjustors and insurers reduce ambiguity in estimating repair costs.
---
---
This is USJatyourservice, Service At Its Best! provided by kooagency