All you want to know about... MOTOR INSURANCE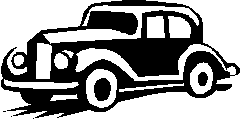 ---
PIAM UNVEILS OPTION TO SPEED SETTLEMENT
The following article is extracted from:
THE STAR SATURDAY June 9 2001
PIAM unveils option to speed settlement
KUALA LUMPUR: Owners whose vehicles are involved in accidents caused by others can now make claims directly from their own insurers without losing their no-claim bonus (NCB). The General Insurance Association of Malaysia (PIAM), in a statement yesterday, said the new option would be applicable to claims made for vehicles involved in accidents after June 1. PIAM executive director Lim Chia Fook said the new optional procedure for motor insurance claims was put in place to help vehicle owners expedite their settlement of claims for vehicle repairs. He said vehicle owners could obtain relatively faster claims settlements service and quicker repairs to their vehicles as they would be dealing with their own insurers.
Before this, the owner of a vehicle involved in an accident caused by another vehicle is usually only able to make a third party claim against the errant third party vehicle. Lim encouraged vehicle owners to take advantage of this new procedure as it also helped to preserve their NCB.
To make the claims, the vehicle owner is advised to lodge a police report as soon as possible after the accident and complete a normal claims form provided by his own insurer. The claimant is also required to produce all the necessary documents like police report, insurance policy and driving licence.
The insurer will then assess the circumstances of the accident and if he believes that the policyholder, in this case the vehicle owner, is not at fault, the claim will be processed accordingly under the new procedure and the vehicle owner's NCB will be retained.
Lim, however, said the new procedure would only apply to claims for physical damage and cost of repairs to the vehicle. Other financial losses such as claims for compensation of the policy excess and loss of vehicle use must still be directed to the third party or his insurer, he said.
PIAM is the national trade association of all the licensed general insurance companies in Malaysia. It has 55 members. - Bernama
---
---
This is USJatyourservice, Service At Its Best! provided by kooagency