All you want to know about the...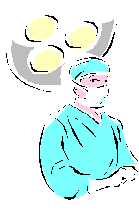 36 CRITICAL ILLNESSES
or DREAD DISEASES
---
What does the insurance company cover in such a policy?
Prolife 36 Super Basic is a Non-Participating plan with the following benefits:-
1) The Sum Assured of Prolife 36 Super Basic is payable upon diagnosis of any one critical illness / dread disease with the exception of the following diseases / treatments:
| | |
| --- | --- |
| Diseases / Treatments | % of Sum Assured Payable Initially |
| Balloon Angioplasty, Laser Treatment / any other Invasive Treatment for Coronary Artery Disease | 10% (Subject to a maximum of RM25,000 Basic Sum Assured) |
| Full Blown AIDS, Occupationally Acquired HIV, HIV due to Blood Transfusion | 50% |
The balance of Prolife 36 Super Basic will be payable in the event of Total and Permanent Disability or Death or Diagnosis of any other Critical Illness / Dread Disease whichever is earlier.
2) In the event of earlier death, the Sum Assured of Prolife 36 Super Basic will be payable.
3) Upon Total & Permanent Disability (TPD) before age 60 of the Insured person, the Sum Assured of this Policy is payable.
PROOF OF CRITICAL ILLNESS / DREAD DISEASE
The Insured Person must provide adequate medical evidence to the satisfaction of the Company at his / her own expense. Every diagnosis of any of the 36 diseases must be supported by acceptable clinical, radiological, histological and laboratory evidence and confirmed by a registered Medical Practitioner. Though proof of the diseases may have been accepted by the Company, the Company reserves the right to demand the Insured Person to allow himself / herself to be examined by physicians nominated by the Company.
Please use the 'Back' button on your browser to return to previous page.
---
This is USJatyourservice, Service At Its Best! provided by kooagency