All you want to know about the...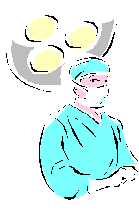 36 CRITICAL ILLNESSES
or DREAD DISEASES
---
AUTOMATIC TERMINATION OF POLICY
AUTOMATIC TERMINATION
The insurance of an Insured Person shall automatically terminate on the earliest happening of the following events:-
upon receipt of the full payment under the improved Total and Permanent Disability Benefit attached to the Policy; or

upon full claim on diagnosis of Critical Illness / Dread Disease; or

if any premium on this Policy remains unpaid at the end of the Grace Period; or

if the Policy becomes death claim, paid-up, matures, expires, or is surrendered or converted to Extended Term Insurance; or

at the next premium due date when a written request for termination of the said Policy is submitted to the Company for endorsement to that effect.
Termination of this Policy shall be without prejudice to any claim arising prior to such termination. The payment or acceptance of any premium hereunder subsequent to termination of this Policy shall not create any liability but the Company shall refund any such premium.
Please use the 'Back' button on your browser to return to previous page.
---
This is USJatyourservice, Service At Its Best! provided by kooagency