All you want to know about the...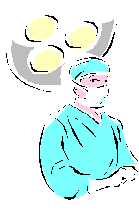 36 CRITICAL ILLNESSES
or DREAD DISEASES
---
What are the EXCLUSIONS in such a policy?
EXCLUSIONS
This policy DOES NOT cover the following in the event of Critical Illness / Dread Disease:-
Pre-existing condition;

Specified Illnesses occurring during the first 120 days of continuous cover;

If the disease is diagnosed within thirty (30) days from the issue date of this Policy / Rider or date of reinstatement, whichever is later;

Other than the first incidence of the Critical Illness / Dread Disease;

Any injury or illness caused directly or indirectly, wholly or partly, by self inflicted injury while sane or insane, willful misuse of alcohol and / or the taking of drugs other than those under the direction of a registered Medical Practitioner;

Any injury or illness received during active participation in riot, strike or civil commotion, insurrection, war or invasion or any act incidental thereto;

Any injury or illness received during aviation, gliding or other form of aerial flight (other than as a fare paying passenger on a scheduled flight) or motor racing, horse racing or submarine operations;

Pregnancy or childbirth, unless disability continues for more than three (3) months after termination of pregnancy;

For Juvenile Insured Person, any congenital damages / defects are specifically excluded.
Please use the 'Back' button on your browser to return to previous page.
---
This is USJatyourservice, Service At Its Best! provided by kooagency